Join Our Team
Be Part of Our Dynamic Full-Service Electrical Company
Do you want to work for a company where your talents are recognized? A company that gives you the opportunity to grow professionally and personally? If yes, then you may want to consider joining our dynamic San Bernardino electrical service company. Safeway Electric is always on the lookout for talented journeymen electricians, laborers and apprentices as well as support staff. Our locally owned company is one of the leading and most trusted service companies among all Southern California electrical contractors. With nearly four decades of experience in the electrical service industry, we would love to expand our team to better serve our customers in the area.
Immediate Openings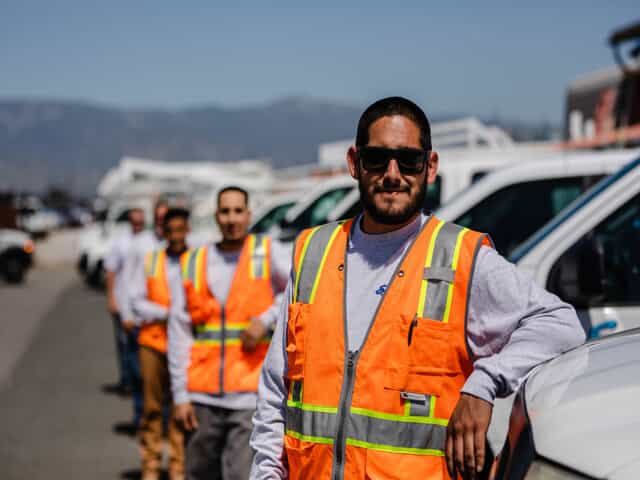 At present, our primary need is for state-certified General Journeymen Electricians (service and construction). We are looking for candidates who possess a California state certification and have three to five years of commercial electrical experience as well as a clean driving record. Courteousness and the ability to communicate with people are also a plus. Additionally, all applicants are required to undergo and pass our pre-employment drug screening.
We offer a strong benefits package, which includes:
Medical/Dental/Vision/Life Insurance
PTO (Paid Time Off)
401K
ABC Apprenticeship Programs
Employee Recognition
If you possess all the necessary requirements and if our benefits package sounds good to you, please email your resume and completed Employment Application to us online.

We are Looking Forward to Working with You!
All Safeway Electric employees, from our talented San Bernardino electricians to our foremen, sales team, and support staff, are treated with respect and dignity. We recognize every person's important role within our company and as long as you are willing to work with us towards reaching our company goals, you can trust that we will also support you on all your personal endeavors.
If you have questions or need more information about our job openings, please feel free to contact our office at (909) 766-9030!